This will give you an idea of our schedule for the week to help you plan around your family/work/school schedule. We aim to have all assignments turned in on Sundays before the next week begins.
Upcoming Events
Upcoming Distribution Days (TK/K)

Tuesday, March 2nd
Tuesday, April 6th
Tuesday, May 4th

Yearbook Picture Day: New date TBC
President's holiday – Friday, February 12th – Monday, February 15th
TK Assessment Week – Wednesday, February 17th – Friday, February 19th
Dr. Seuss' Week – March 1st – 5th (see red/orange flyer in blue folders)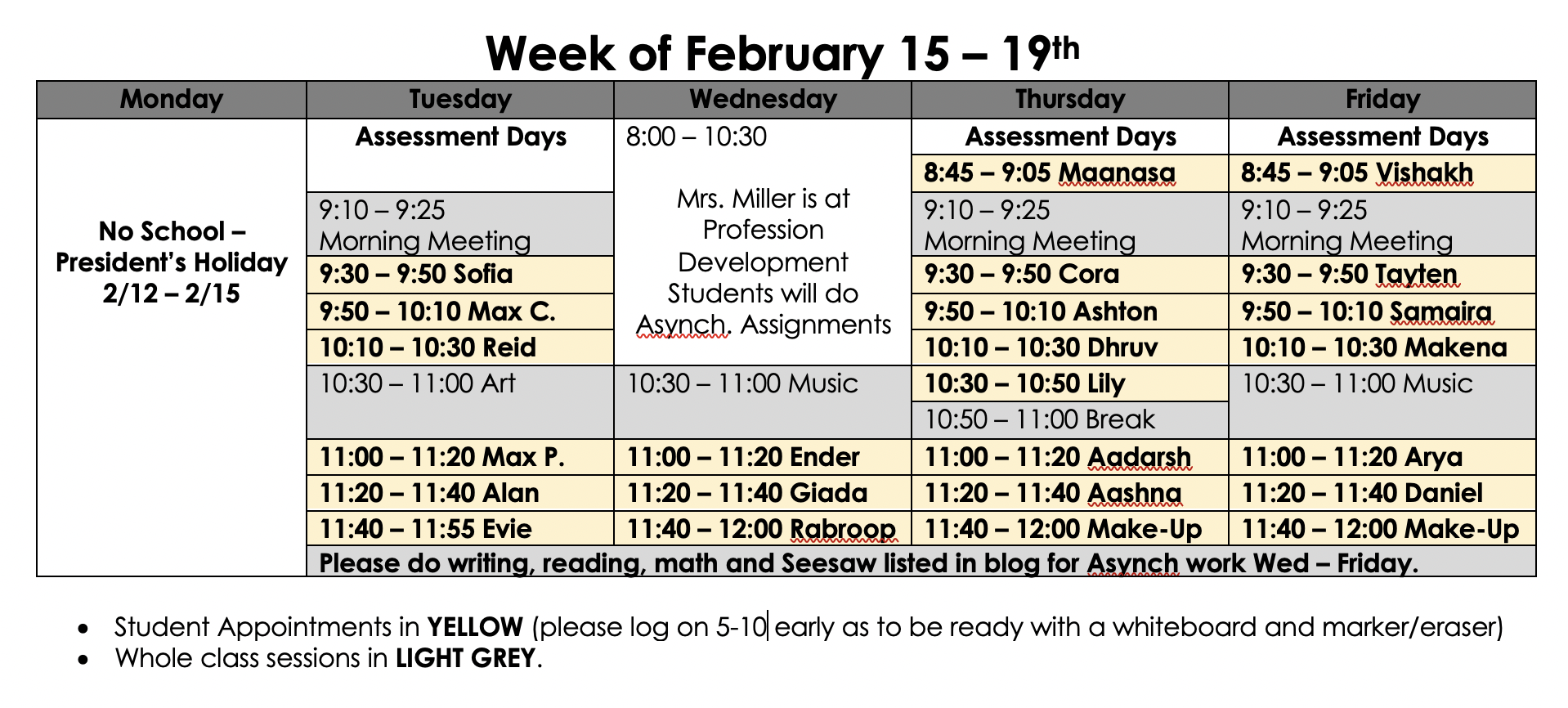 Here's a Week-at-a-glance view of what our weekly schedule will look like. Note the color coding for variations of live instruction, independent learning, or specific group time.
This schedule has been updated as of Monday, February 22nd.