IN THIS POST: Super Pledge Update, Mrs. Taber's Science Experiment, Sight Words, Log In Practice, STEAM, This Week's Color, This Week's Letter, Upcoming Events, The Week Ahead
Super Pledge Update
We only have 7 envelopes left to return! If you haven't returned yours yet, please try to get it in. Thank you for everyone who has returned their envelopes and all who have donated to make this place the amazing school that families want to be at! We get a popsicle party when we get 80% of our envelopes in. No donation is necessary!
Lost your envelope?? – you can get a new one in the office, just make sure you mark your child's name on it.
Have another sibling at this school? – You can return both envelopes for each child so they each get a pair of laces and help their classes get to 100% return!
Mrs. Taber's Science Experiment
Our amazing Mrs. Taber came while I was at STEAM training! She will be back for my marathon! This amazing teacher brought in her own science experiment for the kids on Capillary Action!! Check it out below! She's an awesome teacher and loved the class! She'll be back at the end of the month!
Sight Words
Keep on playing and practicing with those sight words. We have been retesting in reading and are able to see the big improvements made by sight word practice and knowledge. We have been testing on RED Words and many kids know all their red words. Many kids only have 1-2 left to learn. When a child fluently names all 10 RED words, they get to color in their RED rectangle!
We will test ORANGE words at the of the month!  YELLOW words will be sent home at the beginning of November. The kids love playing My Pile, Your Pile to practice the words and for you to identify the words your child still needs some automaticity on.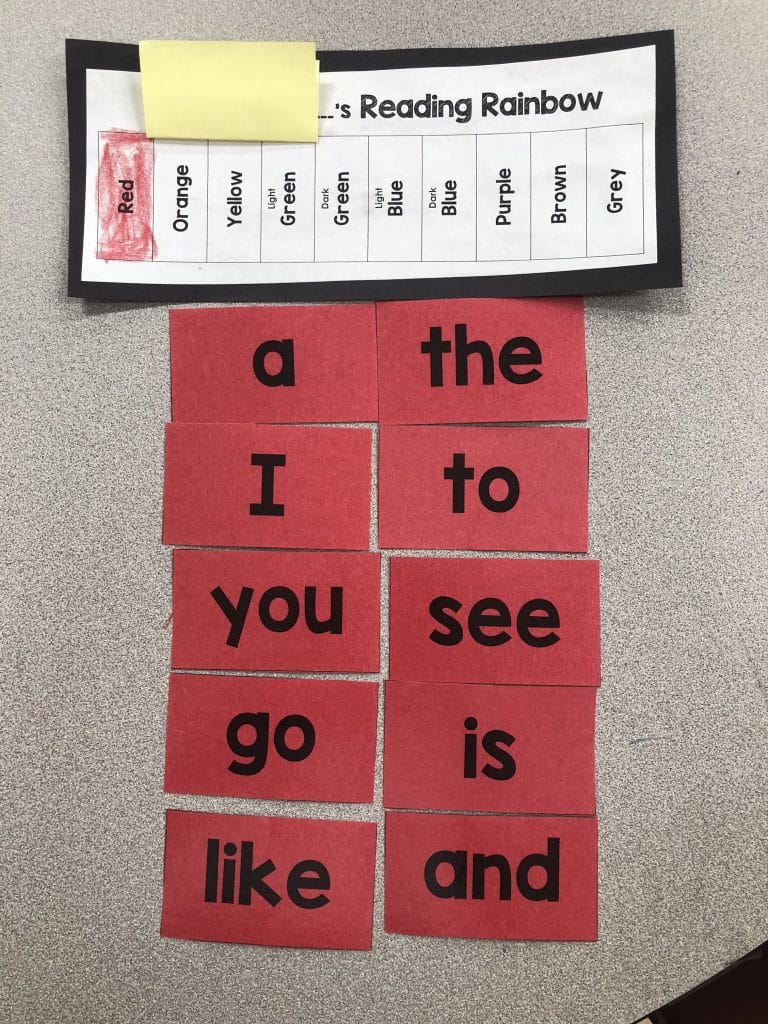 Log In Practice
We will be logging in to the Computer Lab on Monday and Tuesday. We have a handful of students who are able to successfully log in independently!! They are all doing awesome! If you are able to practice logging in today 1-2 times, please do so to help your student become independent! Guide with your words and let them do as much of the work as possible…just as they will be doing at school! They impress me so much!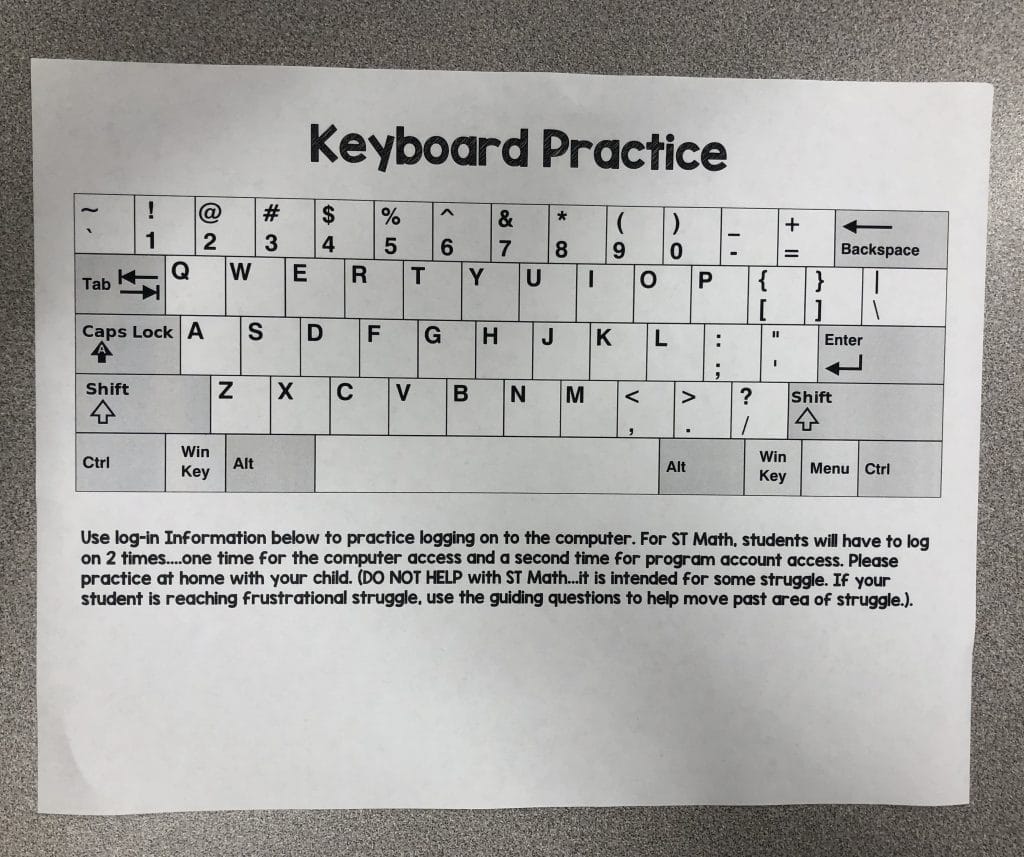 STEAM
Look what arrived today!! These are the STEAM materials that we were told we would receive from our training to begin teaching the units. So excited! The students will love this! It was so engaging!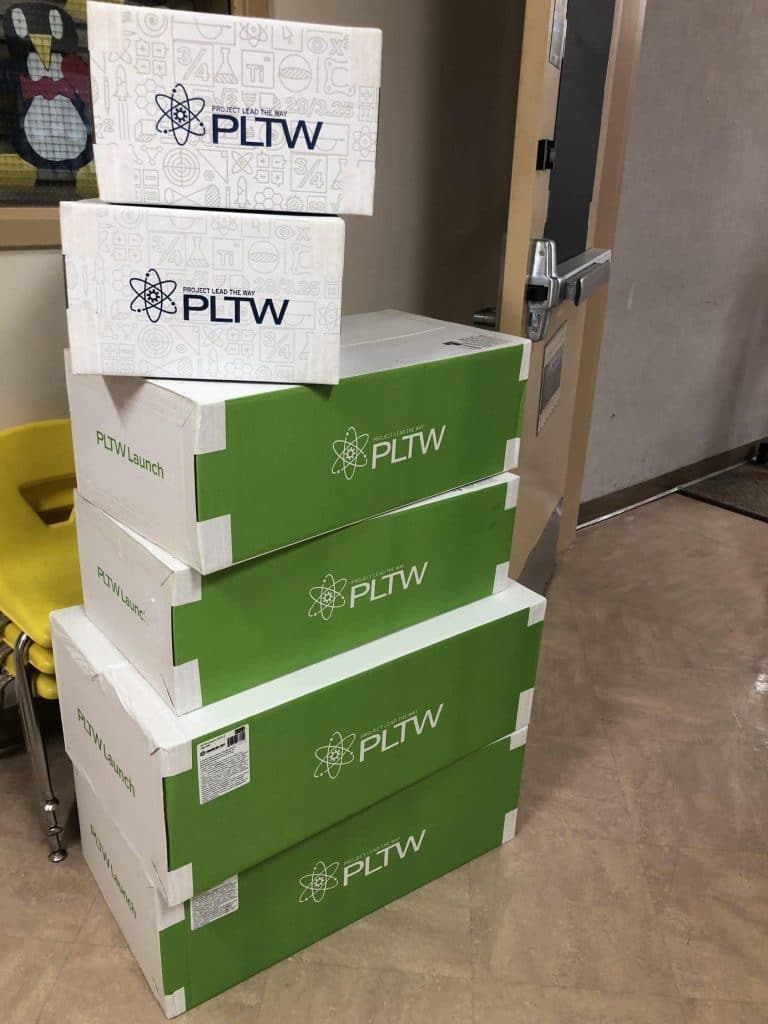 LOST LOG
This Rainbow Reading Log was turned in with no name. If you recognize this reading log, please stop by to claim it! Thank You!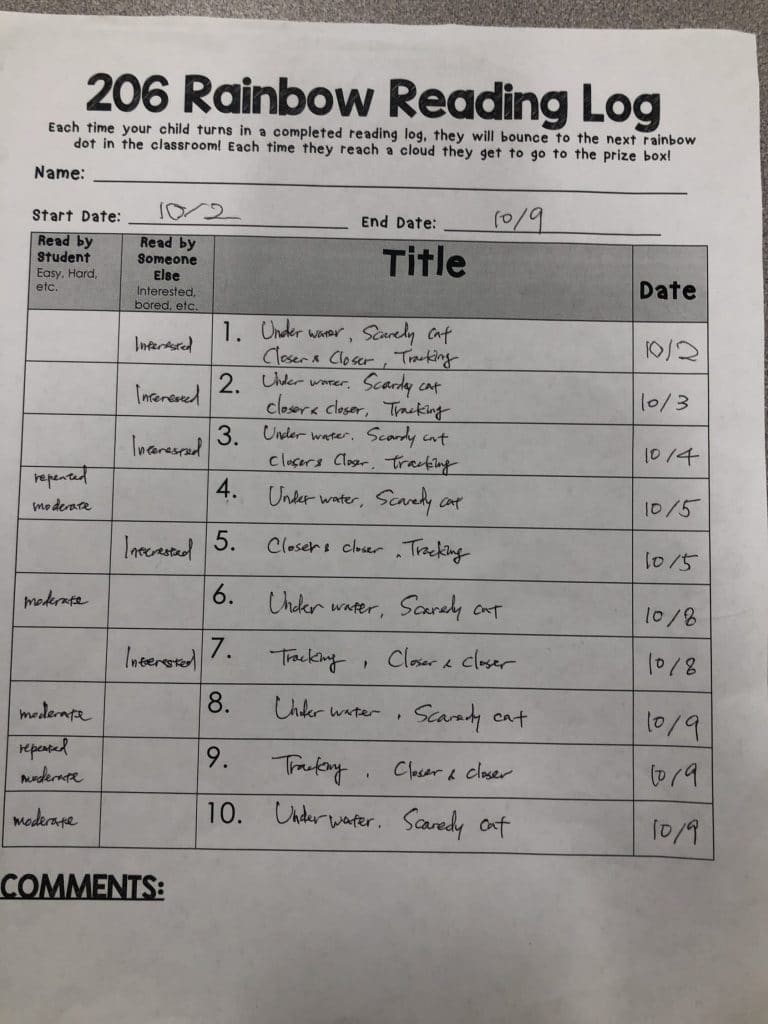 This Week's Color:
Purple
Wear any purple you have this Thursday!
This Week's Letter:
Dd
Practice saying the sound and drawing the capital and lower case from top to bottom.
Capital D: "Down to the bottom and lift. Start back at the top and belly down."
Lower Case d: "Make a c. Up, Up, Up, and trace back down."
Upcoming Events
October 15th – TK Fine Artist Lesson #1 (all cleared helpers welcome @ 11:20 am)
October 16th – TK/K PLC Day (Mrs. Burns will be here)
October 17th – All School Assembly (Miss Ellen's Birthday)
October 18th – Costume Boutique
October 26th – Fall Festival Night @5:30 pm
October 25th – October 29th – Mrs. Miller @ Marine Corps Marathon (Mrs. Taber here)
October 31st – TK Classroom Party
The Week Ahead…
Monday – 10/15/18
Before School Run Club
Music 9:00 – 9:55 am (changed time from Thursday for this week and next)
Computer Lab @ 10:15 am
Fine Artists Lesson – all cleared volunteers are welcome to come and help at 11:15!
Tuesday – 10/16/18
TK/K – PLC Planning Day – Ms. Carolyn Burns will be teaching
Computer Lab @10:15 am
Wednesday – 10/17/18
Thursday – 10/18/18
Before School Run Club

Whole School Dismisses at 12:30

Great Shake Out Practice

Mission Federal
Friday – 10/19/18
Before School Run Club

EBS Spirit Days: Wear Red & Black or any EBS shirt!